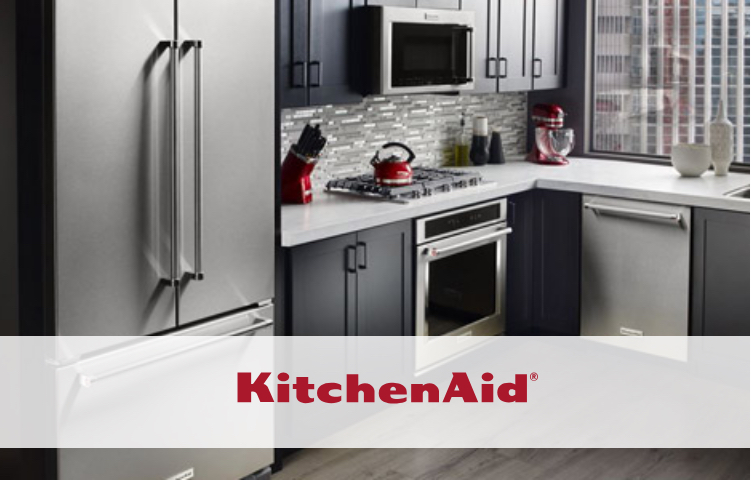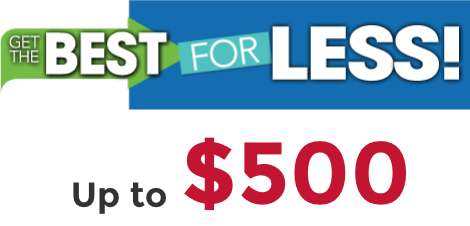 Rebate by mail with purchase of 2 or more select Kitchenaid Appliances.
March 11 - April 1, 2019
Receive a Visa® Prepaid card up to $500 with the purchase of 2 or more qualifying Kitchenaid appliances. Only one model per product category is permitted.
• 2 Appliances Gets $50. • 3 Appliances Gets $100. • 4 Appliances Gets $200 • 5 Appliances Gets $300. • 6 Appliances Gets $500
Kitchenaid Brands are limited to 10% savings.
CATEGORIES IN THIS REBATE
Refrigerators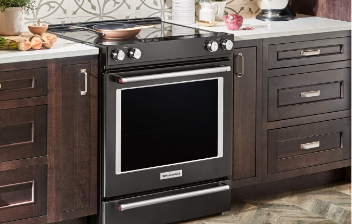 Ranges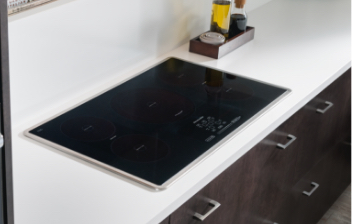 Cooktops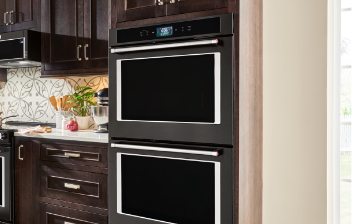 Wall Ovens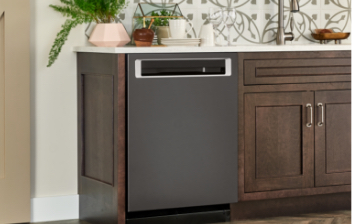 Dishwashers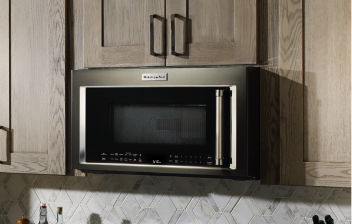 Microwaves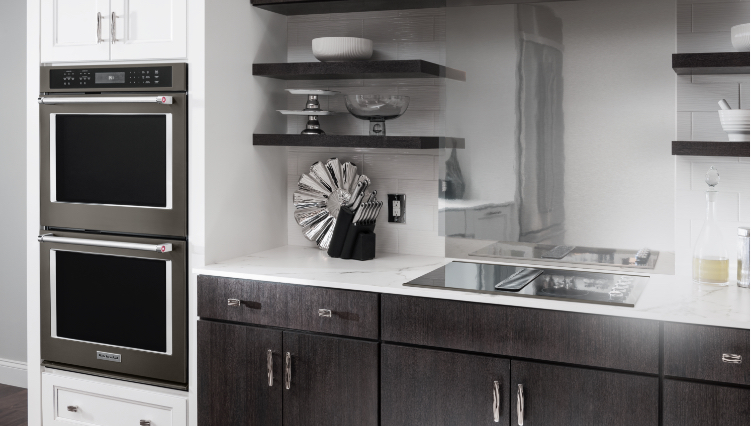 Creativity starts in the kitchen.
Black stainless steel makes a bold addition to any kitchen. The soft, brushed metal of our black stainless appliances is offset by chrome details and satin-textured handles. And with a PrintShield™ Finish that resists fingerprints and smudges, your appliances will stay as stunning as ever.
The kitchen of your dreams
Premium major appliances from KitchenAid make it easy to design your ideal space for preparing, dining and entertaining. From classic major appliance suites to individual pieces sure to make a statement, you'll find top-of-the-line equipment designed to help you craft a masterpiece meal for family or friends.